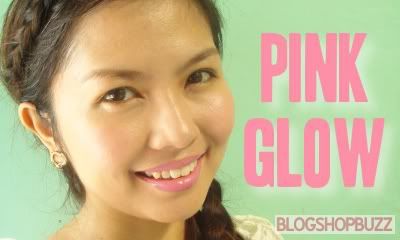 A radiant glow is the most sought after look by women all over the world. It emits an aura of happiness, natural beauty and youth.  This tutorial will help you create that radiant glow without all the complicated makeup techniques.
Important Note Before you Start:
Before putting on makeup, make sure your face is clean and moisturized. A clean base prevents breakouts and infections. Wash your face first using a mild foam cleanser then follow it up by using a toner to remove deep seated dirt.
Apply lotion or moisturizer on face for easy makeup application. Makeup glides easily on moisturized face. This step also helps in making the skin glow. Now, if you're in a rush, use multitasking products like tinted moisturizers and BB creams.
Choose a glossy finish BB cream or an oil-free tinted moisturizer.  (Using a glossy skips the need of using a highlighter to produce the dewy look.) Conceal under eye area and blemishes using a cream based concealer. You can also apply another layer of BB cream on the areas that need more coverage.
Fill in your eyebrows using taupe eyebrow pencil, following the natural shape of your brows. Pat a satin caramel eyeshadow on your lids, working your way from the lash line and up to the crease.
This is to create a well-defined eye line. Highlight the inner corners of the eye and brow bone using a champagne colored eyeshadow. Then, using a soft, waterproof brown eyeliner, gently draw a thin line starting at the inner corner of your lash line towards the outer corner.
Apply two coats of waterproof black mascara on your eyelashes. Wiggle your mascara brush a bit to make sure all lashes are coated. Curl lashes using a heated lash curler. If you're using a regular lash curler, curl your lashes first before applying mascara.
To imitate the natural flush on the apples your cheeks, use a soft, peachy pink blush. You can use a pearly powder blush or cream blush.
Lightly exfoliate your lips using a soft washcloth. Put on a small amount of eye cream on your lips to keep it from drying.
Eye cream absorbs better than most lip balms. Lip balms tend to sit on the surface of the lips.
Fill in your lips using a cotton candy pink or natural colored lip liner.
Get a pastel pink lipstick and apply it on your lips. You can use a lip brush for a more precise application.
Draw on your cupids bow using pencil highlighter to create an illusion of pouty lips.
Blot powder on your forehead, nose and chin and you're all set!
==
These are the products used in this tutorial as a guideline:
Face:
Tony Moly Expert Hyaluronic Acid BB Cream
Etude House Dream on Slim and Cover Pact
Nyx Peach Blush
Etude House Petit Darling Eyes in PK002
Eyes
Skinfood Choco Eyebrow Powder Cake
Stila Chloe Eyeshadow
Stila Kitten Eyeshadow
Maybelline 2-in-1 Impact Shadow Liner in Brown
Maybelline Magnum Volume Express Waterproof Mascara
Lips
Lancome Absolue Yeux Eye Cream
Nyx Lipliner Pencil in Dolly Pink
Etude House LUCIDarling Fantastic Rouge Lipstick #5
Etude House Eye Glow Pencil
Leave a comment below if you have any questions or not sure about the steps in this tutorial, and we will try to answer you. See you in our next session!